Eliminate single-use plastic from your kitchen, laundry and bathroom. For good.
We're on a mission to make incredible household-cleaning and personal-care products, delivered direct to your door (carbon neutral), minus all the single-use plastic.
Our range of planet-friendly products will leave you and your home deliciously clean, without treating the planet mean.
If you're ready to win the war on waste at your place, pre-order your box of Zero Co and join more than 7,000 Aussie households who have already waved bye-bye to single-use plastic.
ZERO CO PRODUCTS PRE-ORDERED!
In Oct 2019 we launched a Kickstarter campaign and asked Aussie households to help fund our first production run of planet-friendly, plastic-busting, household-cleaning and personal-care items by pre-ordering a box of Zero Co products.

More than 7,000+ awesome Aussies took up the call and helped us raise a staggering $742,427 - making Zero Co the most funded Aussie Kickstarter project of 2019!
We're now fully funded and sprinting towards our delivery date of June/July 2020.
Missed out on backing our Kickstarter campaign?

Don't worry, you can pre-order your box of Zero Co products today!

We're on a mission to eliminate single-use plastic from every Aussie kitchen, laundry and bathroom.
To do that we've created a circular supply chain that replaces single-use plastic packaging with beautifully designed dispensers (made from plastic waste pulled from the sea) and refill sachets (made from recycled materials diverted from landfill).
Zero Co works via an incredibly simple 4 step process: you order, we deliver, you return, we refill.
It's just like the milkman…reimagined!
Our range of plastic-busting products are made from plant-based formulas, meaning they're good for you, your family and the planet.
Our goodies are made in Australia and designed to perform as well (if not better) than the big-name supermarket brands, without using any nasty stuff that's bad for the planet.
In fact, we're so confident that you'll love our planet-friendly products, that we're backing them with a 30-day money back guarantee. So if you're not fully satisfied, send them back and we'll refund your hard-earned cash!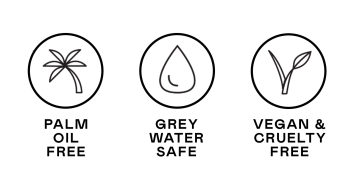 Take a load off mother earth with our plant-based laundry liquid that's tough on dirt without causing any planetary hurt.

Refill cost: $36.00

My, my, don't you scrub up well! Our rejuvenating bodywash will leave you deliciously clean without treating the planet mean.

Refill cost: $13.00

Give the planet a hand with our premium handwash that'll leave your digits looking delightful without the sea creatures feeling frightful.

Refill cost: $13.00

Keep 'em clean without treating 'em mean! Our plant-based formula will remove any stain without causing the turtles any pain.

Refill cost: $6.00

This mess isn't going to clean itself up! Luckily our multi-purpose cleaner is tough on grime without doing any environmental crime.

Refill cost: $10.00

Are you ready to shower yourself in good karma? Our plant-based cleaning power will leave you with a sparkling shower.


Refill cost: $5.00

Our plant-based dishwashing liquid will leave the world with clean dishes and happy fishes!

Refill cost: $5.00

Hey there exceptional you...it's time to get a sparkling loo! Our planet-friendly cleaner will leave your dunny looking schmick without giving mother nature the flick!

Refill cost: $5.00

Ahhhh...the sweet sweet smell of saving the planet.

Refill cost: $6.00

DISHWASHING LIQUID (500ml)
Here at Zero Co, we believe in a no BS approach to business. And to prove that, we're going to be radically transparent about everything that we do. EVERYTHING! To give you an example of what radical transparency means to you, here's exactly how much it's going to cost us to get all of our 10 products to your house...
We donate $5 from every Starter Box to help plant large-scale seaweed farms designed to tackle global warming.
Whilst still a relatively new field of scientific exploration, the potential of seaweed to extract and store carbon on a global scale in incredibly exciting!
Seaweed grows very fast...at rates of up to 30 times that of land based plants and with more than 70% of the earth's surface covered by oceans, there's lots of room for lots of seaweed plantations!
Stay tuned for a super exciting announcement about our first seaweed project in the very near future!

Sept 2018:
Zero Co founder Mike Smith comes up with an idea to tackle the global plastic problem while trekking and camping his way through some of the most far-flung corners of the planet with his wife Alyssa.

APRIL 2019:
Mike and Alyssa return to Australia, get married, and start writing the Zero Co business plan. They move back in with Mike's parents to save money on rent while they set in motion an audacious plan!

AUG 2019:
Zero Co raises $675,000 in pre-seed capital from some heavy hitting Aussie investors. Things really start to heat up at Zero Co HQ (aka Mike's sister's childhood bedroom)...

NOV 2019:
Zero Co launches a Kickstarter campaign and invites everyday Aussies to help fund the first production run by pre-ordering a box of Zero Co products. The funding target of $251,313 is reached in 8 days and the campaign goes on to raise $742,427.

DEC 2019:
We head to Indonesia to undertake an ocean clean up, sourcing ocean waste plastic to be turned into your dispensers! Stay posted for some exciting updates!

JAN 2020:
We get busy manufacturing our first batch of planet-friendly, plastic busting products.

JUNE-JULY 2020:
You get your first delivery of Zero Co products. Nice work winning the war on waste at your place!
Q4 2020:
By Q4 2020 we aim to have a fleet of electric delivery vehicles operating in all capital cities - dropping off and picking up Zero Co products with zero emissions...
Q3 2020:
We expand the range of Zero Co products to include all the things you've been asking for! Make sure you sign up to have your say in what these products will be!
Mike Smith
Founder
Mike is an experienced entrepreneur, having spent the past decade building start-ups across a range of industries including technology, surfing, hospitality, fashion and wine. He's also the founder of registered Australian charity The For Good Group and The Seaweed Project. He lives at his parents house in Sawtell (welcome to start-up life)...
Kate Stapleton
The Marketing Lady
Kate has 20yrs+ marketing experience. She started her own marketing consulting business in 2017 working for a variety of start-up, SaaS and SMB clients. Kate has held various marketing roles including Head of Marketing Dendy Cinemas, Icon Films and Paramount Home Entertainment. She lives in the Byron Bay hinterland with her husband and 2 daughters.
Alyssa Carter
The Everything Lady
Alyssa is an experienced fashion entrepreneur and operations manager. Her first start-up (Rye Swim) expanded into 27 countries in its first 12mths. She has also worked in operations and production roles for Sass&Bide, Insight and Camilla. Alyssa lives in Sawtell with her husband (Mike) and her in-laws (welcome to start-up life)!!!
Rob Chapman
Investor + Board Member
Rob is the Executive Chairman of Chapman Capital Partners. Rob's extensive executive career includes previous roles as CEO of St George Bank and BankSA. Rob currently serves as a Director/Chairman for Adelaide Football Club, Coopers Brewery Limited, Export Finance Australia and Adelaide Airport Limited. Rob is a husband and father of 4.
Jennifer Ma
Investor + Board Member
Jenni has 20yrs+ experience advising corporates, SMEs, government and NFPs. She is currently MD at Chapman Capital Partners and prior to that was Head of KPMG's South Australian Corporate Finance practice. Jenni is a Chartered Accountant and a non-executive director of not-for-profit Workskil Australia Inc, and the Australian Strategic Policy Institute. Jenni lives in Adelaide with her husband and 2 children.
Raymond Spencer
Investor + Board Member
Raymond is a distinguished entrepreneur and investor. He is the founder of Kanbay International, an IT services company that was acquired by Cap Gemini for $1.7B. He is chairman of the Global Centre for Modern Ageing, Central Adelaide Local Health Network (CALHN), South Australian Health and Medical Research Institute (SAHMRI). Raymond is a husband and father of 4.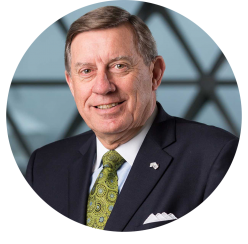 Alana Burton
Investor + Board Member
Alana has 15yrs+ international accounting and insurance experience with senior roles in Australia, Europe and Nth America. Most recently Alana was CFO and Board Member of QBE Insurance's Equater RE division overseeing revenue of USD2.5B. Alana is currently on maternity leave and lives in Sydney with her husband and 3 children.
It has to start somewhere
It has to start sometime
What better place than here
What better time than now
- Rage Against The Machine
Can I customize my box?
You sure can! We fully appreciate that not every Aussie household uses all 10 of the products we've developed. Some people don't have a dishwasher. Other people don't like using bodywash...Don't sweat, we've got you covered. If there's an item(s) in the "Starter Box" that you don't want, or don't use, you can swap it out for another item(s) of similar value – for example, if you don't want bodywash you can swap it for an extra handwash etc. At the conclusion of our Kickstarter campaign we'll email you to confirm exactly what items you want in your "Starter Box".
Can I just order the refills and use my own dispensers?
Yes, you can! At the conclusion of our Kickstarter campaign we'll email you to confirm exactly what items you want in your "Starter Box".
How long will the "Starter Box" last?
The volume of each individual product inside our "Starter Box" has been specifically created so that most products will run out at about the same time. We've done this to make things easier for you when it comes to purchasing refills. Based on our research, our "Starter Box" will last the average family of 4 approx. 2-3 months.
What happens when I run out?
When your dispensers start to run low, simply jump onto our website and order some refills. You can order any product, in any quantity, delivered direct to your door (carbon neutral), anytime. It's really simple. There's no lock in contracts, no minimum orders, no subscriptions, no BS. Every time you re-order, we'll send you a postage-paid return envelope so you can return your empty sachets from your current order and any previous orders all at the same time.
Where do you deliver:
We deliver (carbon neutral) Australia wide. Once we're up and running, we'll aim to deliver direct to your door within 3-5 business days.
I don't use all your products. Can I just buy the ones I use / want?
Yup. Buy what you want. Get it delivered when you need it.
Is this a subscription thing or can I just buy what I want, when I need it?
No subscriptions, lock-in contracts, hidden fees, or BS. Buy what you want. Get it delivered when you need it.
How exactly is the plastic being collected from the ocean?
We're working with a packaging company called Pack Tech who have created an initiative called Ocean Waste Plastics. You can read more about them, where they collect plastic from and how they do it here.
Where is your packaging manufactured?
Our packaging is manufactured by Pack Tech in China. What are the facilities and working conditions like? We'll be releasing a full report on this very soon. Sign-up to our mailing list for updates.
Where are your products manufactured?
Our products are manufactured in Australia. We will be releasing lots of details about our manufacturing facility, processes and supply chain very soon. Sign-up to our mailing list for updates.
What happens if part(s) of my dispenser break?
We've engineered our dispensers to last a lifetime. But the best laid plans of mice and men often go awry. If part(s) of your dispenser do happen to break, whatever you do, don't throw it away! Send it back to us with your next refill-sachet-return and we'll aim to fix it. And if we can't do that we'll recycle it.
Do I have to purchase Zero Co dispensers or can I use ones I already have?
Nope, you don't have to purchase our dispensers. If you just want to start buying our refill sachets and filling up an old bottle you've got at home that's totally fine. Remember though, that every time you purchase one of our dispensers it's directly resulting in plastic being pulled out of the ocean.
What are your refill sachets made of?
Our re-usable refill sachets will be made from recycled plastic bound for landfill.
How long will the refill sachets last? And what do I do with them at the end of their life?
The honest answer to the first question is we just don't know. The brief we gave to our industrial designer was "make them last a lifetime". We've done some stress testing on the refill pouches and so far, so good. Will they last a lifetime? We won't know that (for sure) for about 82 years. When the refill sachets reach the end of their life we'll be recycling them.
Will you ship nationwide?
Yes.